U2.03
Three bedroom apartment U2.03
Rooms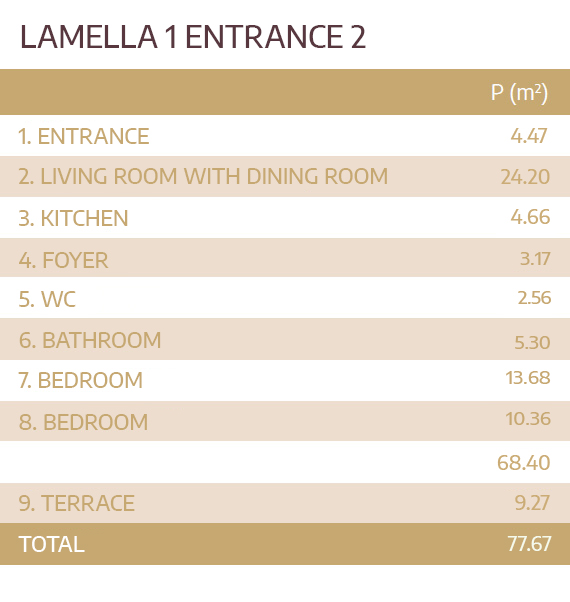 Download pdf
Gallery
Equipment and furniture shown on the apartment render are only suggestions on how to arrange interior, not included in the price of a square meter.
The equipment on the 3D views is a design proposal.
The price of the apartment does not include the equipment and furniture from the presentation.
Orientation of the apartment